💗 The Man NPP is one of the key key players that helps KVF's Korean-Vietnamese NPK product lines penetrate the rice farming market in An Giang province very early. With the motto and direction of market development planned and professionally, gradually dominate the market, the trust of farmers, approaching the new impressive sales milestone as it is now.
💗 KVF would like to congratulate and sincerely thank NPP The Man, for successfully completing the sales milestone of 3000 tons of Korean-Vietnamese NPK on December 10, 2021. This sales achievement is a testament to the sustainable cooperation between KVF and Distributor The Man, a great source of motivation to remind KVF to always strive to improve itself and to support Distributors and agents at various levels. Moreover.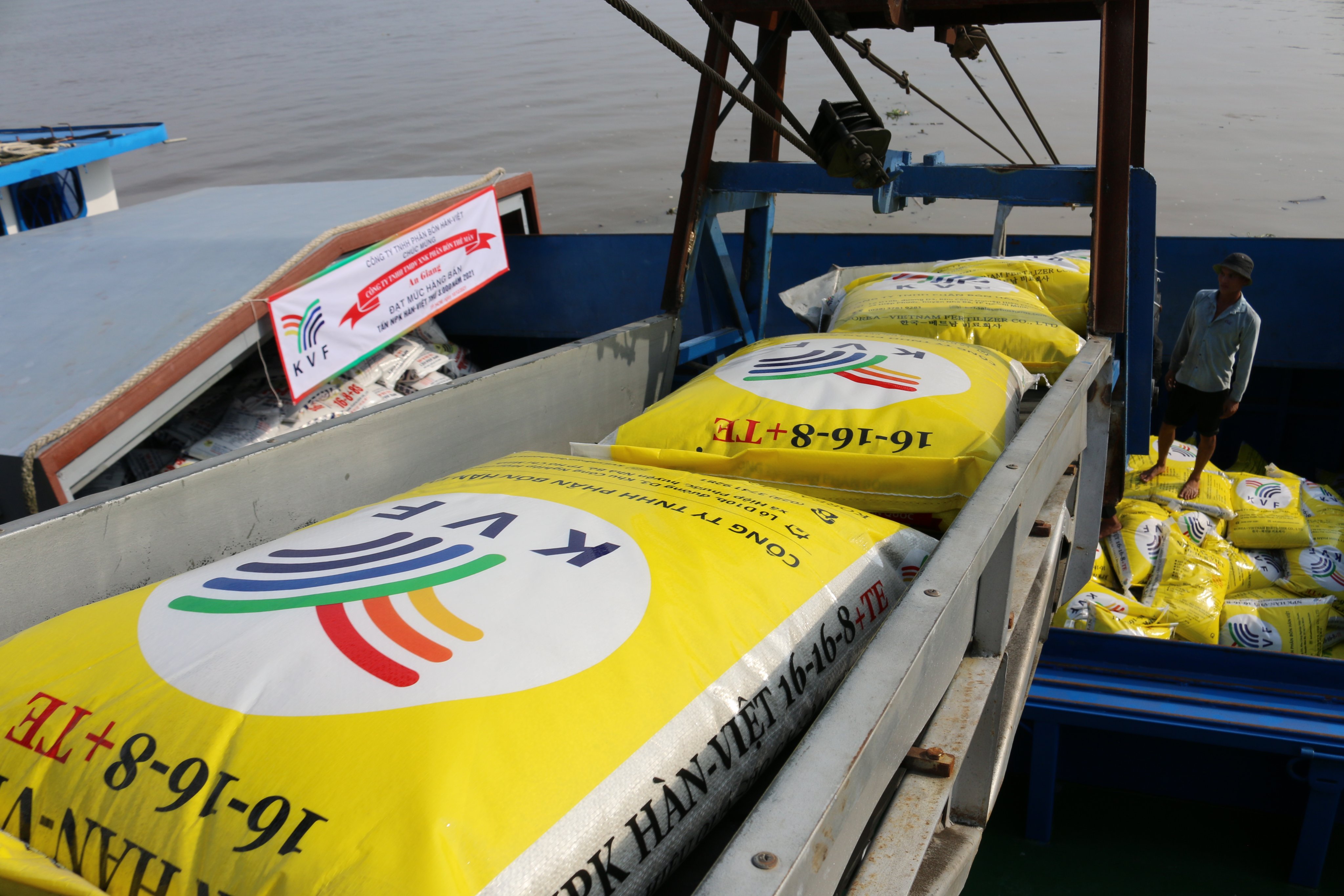 💗 KVF always appreciates the great contributions of NPP The Man in helping to maintain and expand the market share of Korean-Vietnamese NPK in the An Giang province market.
💗 Once again, Korea-Vietnam Fertilizer Co., Ltd (KVF) would like to express our sincere thanks to the Leaders and staffs of The Man Fertilizer Import-Export Trading Service Co., Ltd staff, and all affiliated agents. and farmers have accompanied throughout the past time with Korean-Vietnamese NPK fertilizer. We look forward to continuing to receive your attention in the near future.
Sincerely thank you!
#NPK #NPK_Hàn_Việt #KVF #Công_ty_TNHH_phân_bón_Hàn_Việt
#한베비료 #우수딜러 #메콩델타 #태만딜러 #3000톤도달 #안양성
---------------------------------------------------
CÔNG TY TNHH PHÂN BÓN HÀN-VIỆT (한-베 비료 유한책임 화사)
🏭 Lô D10b, đường D3, Khu công nghiệp Hiệp Phước, Xã Hiệp Phước, Huyện Nhà Bè, Thành Phố Hồ Chí Minh, Việt Nam
📞 028 3781 9281 📩 kvf.sales@huchems.com
🌐 www.kvf.vn 📲 zalo.me/npkhanviet