Sincerely congratulate Thuy Minh Khoa Company Limited (Lam Dong) on ​​an impressive sales milestone of 5,000 tons NPK HANOI-VIET in 2020.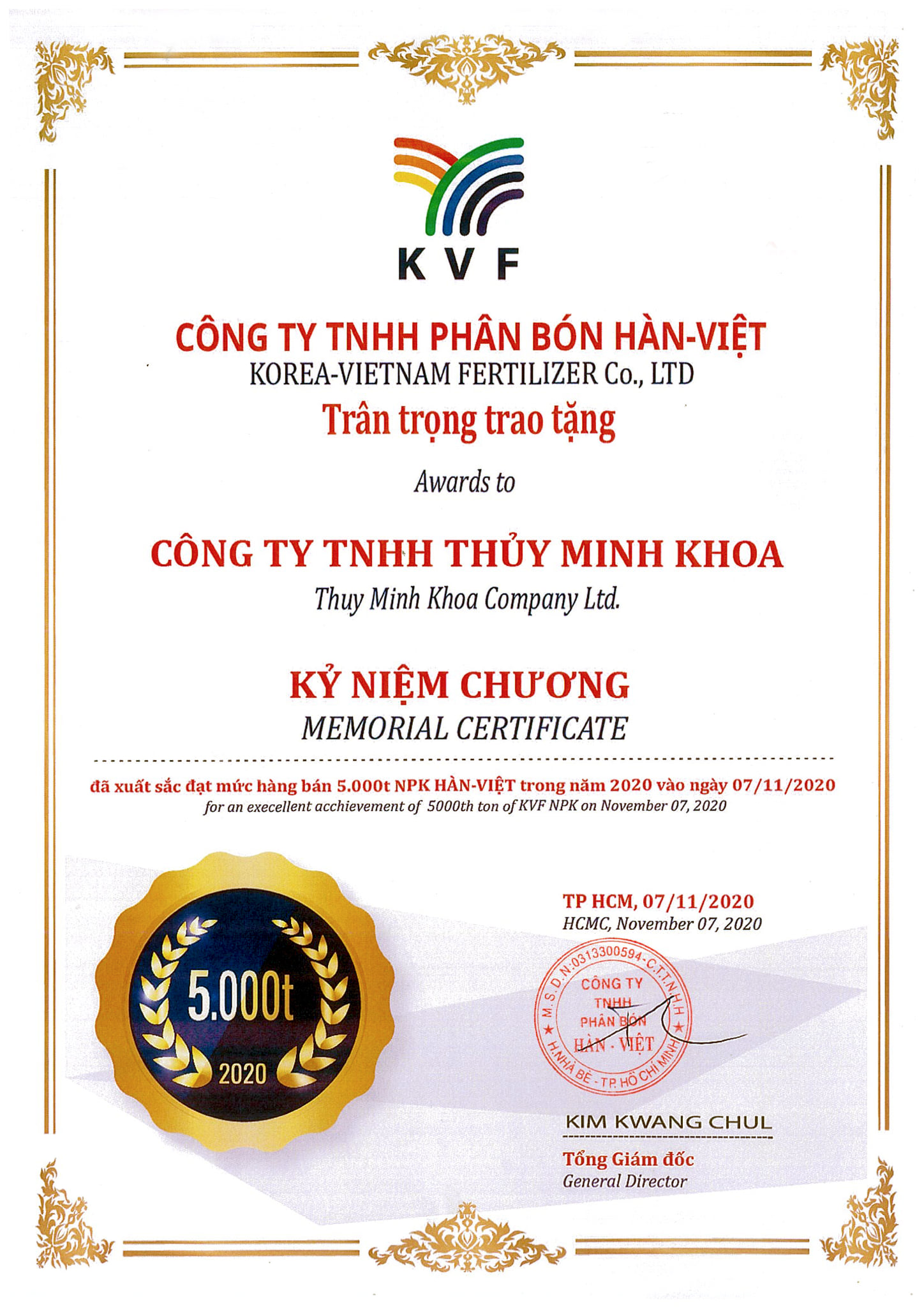 This is an important milestone marking the good and potential cooperation of Thuy Minh Khoa Co., Ltd. and Han-Viet Fertilizer Co., Ltd. (KVF), promising more opportunities for further and continued development. a companion to send farmers high quality Korean-Vietnamese NPK products for the next crops.
In the coming time, KVF hopes to continue to record new achievements by KVF's dealers in reaching increasing sales milestones in almost all market areas in Vietnam.