Implementing the plan of the National Immunization Steering Committee of the health sector, Ho Chi Minh City has developed a plan to vaccinate 800,000 doses of vaccine in accordance with the spirit of the vaccination campaign in 5-7 days. Ho Chi Minh City plans to organize the deployment of vaccination points in the community including medical centers, health stations, mobile injection points with about 1,000 injection points/day, at each point where vaccination for children can be carried out. 200 people/day, total capacity reaches 200,000 people/day.
On the morning of June 22, the Management Board of Export Processing Zones and Industrial Parks of Ho Chi Minh City, in collaboration with the medical force of Ho Chi Minh City, the Medical Center of Nha Be District, implemented Covid-19 vaccination for patients. all officers and employees of Han-Viet Fertilizer Company Limited (KVF) and a few other companies in Hiep Phuoc Industrial Park, Nha Be District at the Han-Viet NPK fertilizer factory (at the address of Lot D10b, St. D3, Hiep Phuoc Industrial Park, Hiep Phuoc Commune, Nha Be District, Ho Chi Minh City)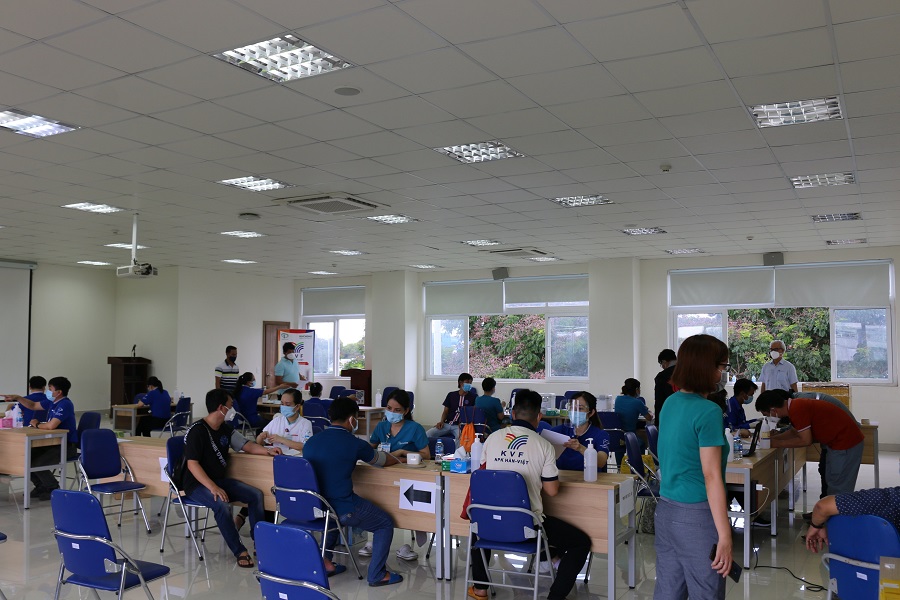 In order to ensure the safety of vaccination against the Covid-19 epidemic, KVF has actively coordinated with specialized agencies to develop a plan and prepare all conditions for personnel and facilities. , vehicles, equipment and medical instruments. The vaccination area is logically and scientifically arranged in a one-way direction, including the following areas: Reception, instructions for medical declaration, compliance with 5K rules, screening, waiting for injections, and follow-up injections. injection. In addition, facilities such as drugs, anti-shock fluids, are arranged to be ready to promptly respond to emergency situations as soon as possible.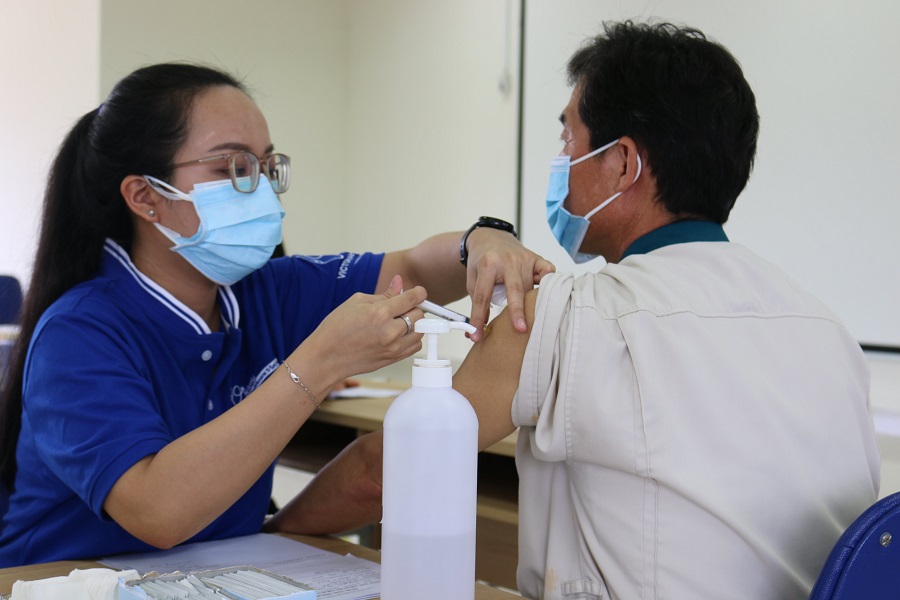 Before vaccination, the subjects were all advised and guided by the staff in charge, asked to stay for 30 minutes after vaccination and continue to self-monitor their health for the next 1-2 days. according to the. The vaccine used is the AstraZeneca vaccine, which is one of the vaccines against Covid-19 that has been approved and licensed for use in Vietnam by the Ministry of Health of Vietnam.
#NPK #NPKKorea-Vietnam #KVF #Korean-Vietnam Fertilizer Co., Ltd
#한베비료 #코로나19 #예방백신접종 #Vaccine
--------------------------------------------------- -------------------------------------------------
KOREA-VIETNAM FERTILIZER CO., LTD (한-베 )
Address: Lot D10b, D3 Street, Hiep Phuoc Industrial Park, Hiep Phuoc Commune, Nha Be District, Ho Chi Minh City, Vietnam
Email: kvf.sales@huchems.com
Website: www.kvf.vn