As part of the customer care chain of 2021 of Korea-Vietnam Fertilizer Company Limited (KVF). On the morning of April 27, more than 50 second-level agents from provinces in the Central Highlands such as Kontum, Gia Lai, Dak Lak, Dak Nong ... had a field visit at the NPK fertilizer factory. Korean-Vietnamese at Hiep Phuoc Industrial Park, Hiep Phuoc Commune, Nha Be District, City. HCM.
Korea-Vietnam NPK fertilizer factory is a large-scale production project, with a design capacity of 360,000 tons of NPK of all kinds per year, with a total investment capital of more than 60 million USD from two members, the Group Taekwang and Huchems (both a member of Taekwang Group). The project was completed on schedule with modern technology and production lines from INCRO - Spain partner, contributing to the production of high quality Korean-Vietnamese NPK products, diversifying fertilizer products on the market.
The visiting delegation was introduced by the company's representative in detail about the Korean-Vietnamese NPK fertilizer production process, and directly saw the modern production line being applied at the Korean-Vietnamese NPK fertilizer factory.
After the visit, all members of the delegation had an intimate lunch with the Board of Directors of the company. Let's experience together the working environment and real life of the officials and employees of the Korean-Vietnamese NPK Fertilizer Factory.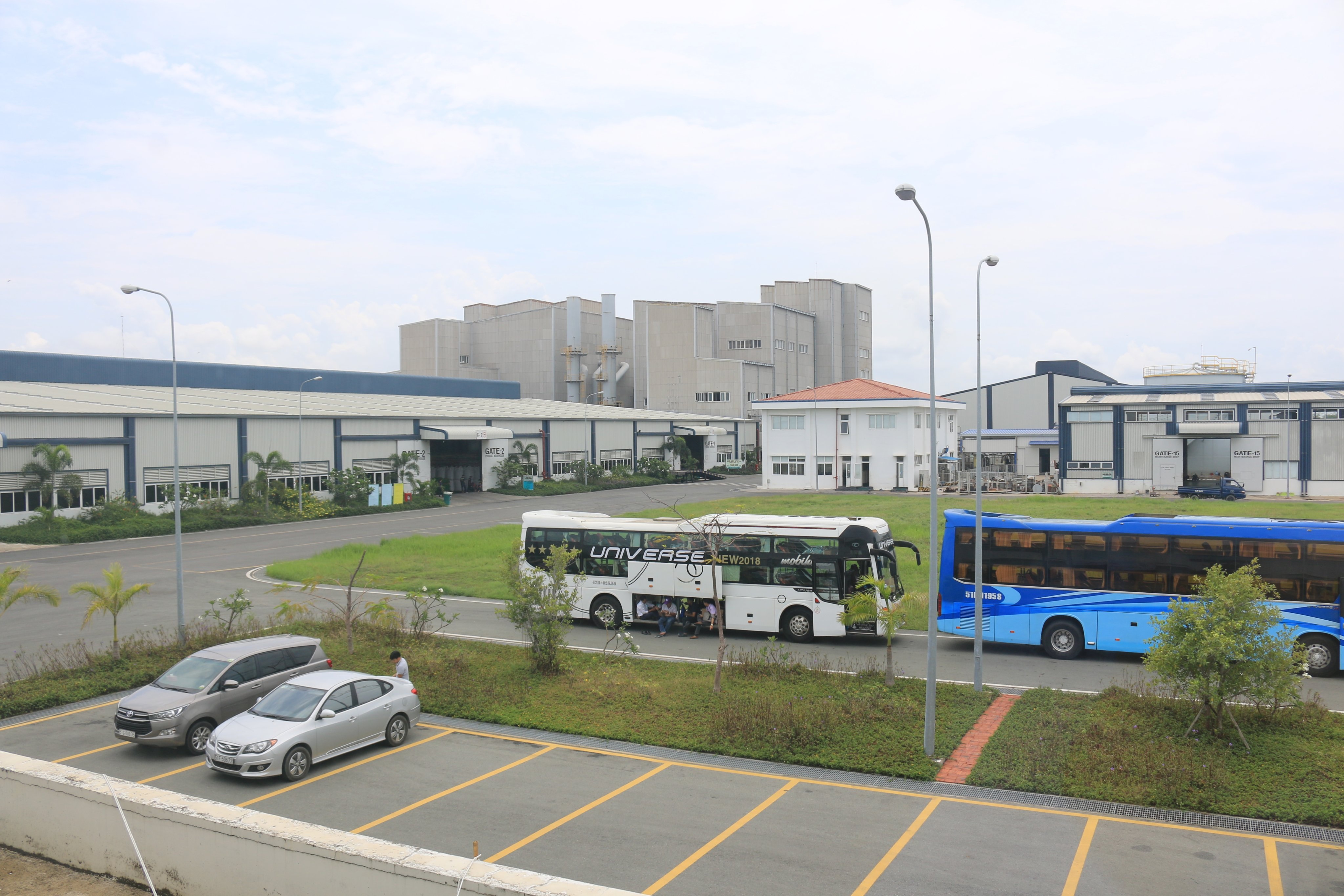 At the end of the working session at the factory, the tour group moved to the coastal city of Vung Tau, participated in the experience of exchange activities to build a sustainable partnership between agents and KVF such as Team Building , Gala Dinner party.
The tour program ended in tight fists, best wishes for each other. It all speaks of the long-term, strong bond on the path of cooperation and development in the future between the manufacturer of Korea-Vietnam Fertilizer Co., Ltd and agents - distributors.
___________________________________________________________________________________________________
KOREA-VIETNAM FERTILIZER CO., LTD (KOREA–VIETNAM FERTILIZER CO., LTD.)
Address: Lot D10b, D3 Street, Hiep Phuoc Industrial Park, Hiep Phuoc Commune, Nha Be District, Ho Chi Minh City, Vietnam
Phone: 028 3781 9281
Email: kvf.sales@huchems.com