Meanwhile, domestic NPK factories are unable to buy urea for production and think that the explanation of nitrogenous plants is unreasonable and irresponsible.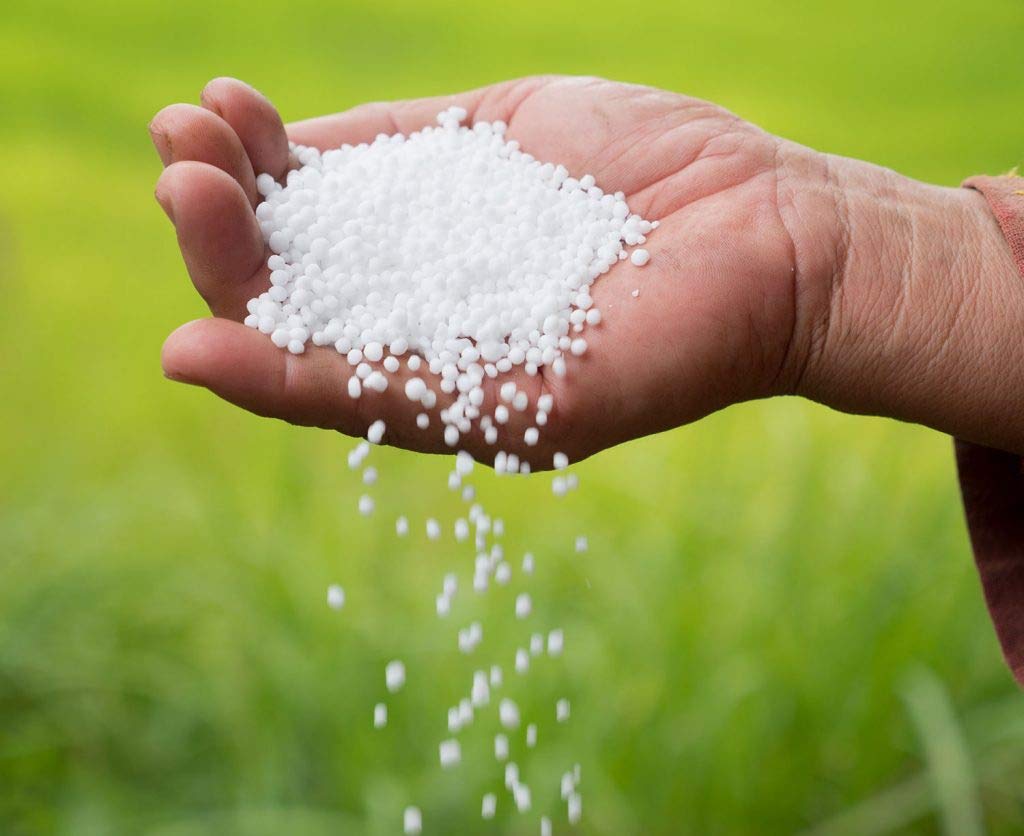 Price increase because world prices increase
A representative of PetroVietnam Fertilizer and Chemicals Corporation (PVFCCo) said that Vietnam's economy has a very high level of integration, so any changes in the world market will lead to changes in Vietnam.
Even Vietnamese goods that can meet 100% of demand are still affected, because if domestic prices are low, goods will flow abroad to higher prices, causing a shortage of domestic supply and increasing prices. balance level.
If prices in the world market fall, domestic prices will also fall, as has happened in the past few years in the fertilizer market.
In Vietnam, in the first quarter of 2021, the selling price of domestic fertilizers remained at a lower level than the world price. Therefore, there was 1 amount of urea participating in the export market.
However, from the beginning of April 2021 until now, due to the shortage of low-priced inventories, the fertilizer price level in Vietnam has been adjusted up according to the general price in the world market to ensure the import and export of fertilizers. fertilizer supply is stable and continuous.
A representative of PVFCCo said that in the input cost of PVFCCo, gas price accounts for about 60%. According to statistics, PVFCCo's input gas price in the first quarter of 2021 is about 6.37 USD/MMBTU, up 24% compared to the first quarter of 2020. Meanwhile, the gas price for Indonesian fertilizer producers is 6 USD/MMBTU.
A representative of Ca Mau Fertilizer also said that from the beginning of 2021, the world fertilizer price increased, causing domestic prices to increase. In mid-June, this trend continued with most of the fertilizer lines for summer-autumn service.
While companies in the same industry increase their prices according to world fertilizer prices, Ca Mau Fertilizer must also adjust their selling prices in line with the general market price. But the company said that it had asked the distributor to deliver goods in a timely manner, avoiding the situation of hoarding goods to make a profit for the intermediary stage that farmers do not benefit from.
Increase the amount of fertilizer sold
Recently, Phu My Fertilizer Plant managed and operated by PVFCCo completed the periodical general maintenance in 2021 in 32 days compared to the 33-day plan and returned to urea on May 20. .
Previously, the factory's ammonia (NH3) workshop had completed maintenance and released products on May 18, 3 days ahead of schedule. It is expected that in 2021, PVFCCo will supply 1.1 million tons of Phu My fertilizer to the market.
Ca Mau Fertilizer Plant also said that it is determined to operate 105% of its urea production capacity as well as supply to the market 25,000 tons of NPK of all kinds for the summer-autumn crop.
Mr. Phung Ha, vice president and general secretary of the Vietnam Fertilizer Association (VNFAV), said that the price of fertilizers as well as raw materials for fertilizer production in the world has increased sharply in recent years. Therefore, the domestic fertilizer price also increased rapidly because the domestic market and the world are connected, so Vietnam's fertilizer price fluctuates according to the world price.
"Although Vietnam's urea production materials do not depend on imports, businesses also have to adjust prices according to the world. If they sell at low prices, fertilizer will find a way to export to foreign countries," said Mr. Ha.
Inadequate
However, according to many domestic fertilizer companies, the explanation of VNFAV and large nitrogenous plants such as Ca Mau Fertilizer and Phu My Fertilizer that increasing prices according to world prices is inadequate and irresponsible. Because investment projects on urea production in Vietnam have incentives to stimulate domestic production and stabilize the market.
Recently, the price of many agricultural products such as sweet potato, avocado, purple onion, rice, etc. fell low, making farmers' life difficult, the fertilizer price increased again because of the increase in world prices. .
The input of the two plants mentioned above is gas from domestic oil fields and is directed through the gas pipeline to the plant. Therefore, input materials are not affected by fluctuations in the world such as transportation fees or lack of supply.
With the capacity of domestic nitrogen fertilizer plants, they have also created a "monopoly" market for urea, which can limit enterprises that import cheap urea to stabilize domestic prices.
"With a capacity of hundreds of thousands of tons per month, enterprises that import near the port, factories that reduce domestic selling prices will surely lose losses. Therefore, in the past time, not only the price of fertilizer has increased, but also the source The supply of urea from factories is also limited, so NPK fertilizer manufacturers do not dare to import urea," said the director of an NPK production enterprise in Binh Duong.
According to Mr. Tran Lam - director of TL Fertilizer Company (Dong Nai), the fact that all urea production is concentrated in the hands of 3-4 factories has created a huge advantage for them in business and controlling the market. .
Not only controlling import enterprises, urea factories also make it difficult for domestic NPK production because they also produce these products. Urea is the input to make NPK, just need urea factories to either raise prices or limit sales.
Many types of fertilizers have the same price increase
In the first quarter of 2021, the world urea price in key markets increased by an average of 42% over the same period in 2020. Compared to the fourth quarter of 2020, the urea price in the first quarter of 2021 also increased by 38%, equivalent to the same period in 2020. an increase of about 98 USD/ton.
The world urea price increased due to the sudden increase in demand in some countries while the supply from major production areas was in short supply due to the lack of gas raw materials, high production costs and the disruption of the global logistics chain. Demand has pushed up freight rates.
In addition to urea, fertilizer products and raw materials for fertilizer production on a global scale increased sharply. The estimated price increase of commodities is as follows: ammonia increased by 37%, sulfuric acid by 500%, DAP by 51%, potassium by 27% over the same period in 2020.
Source: Tran Manh - Tuoitre.vn